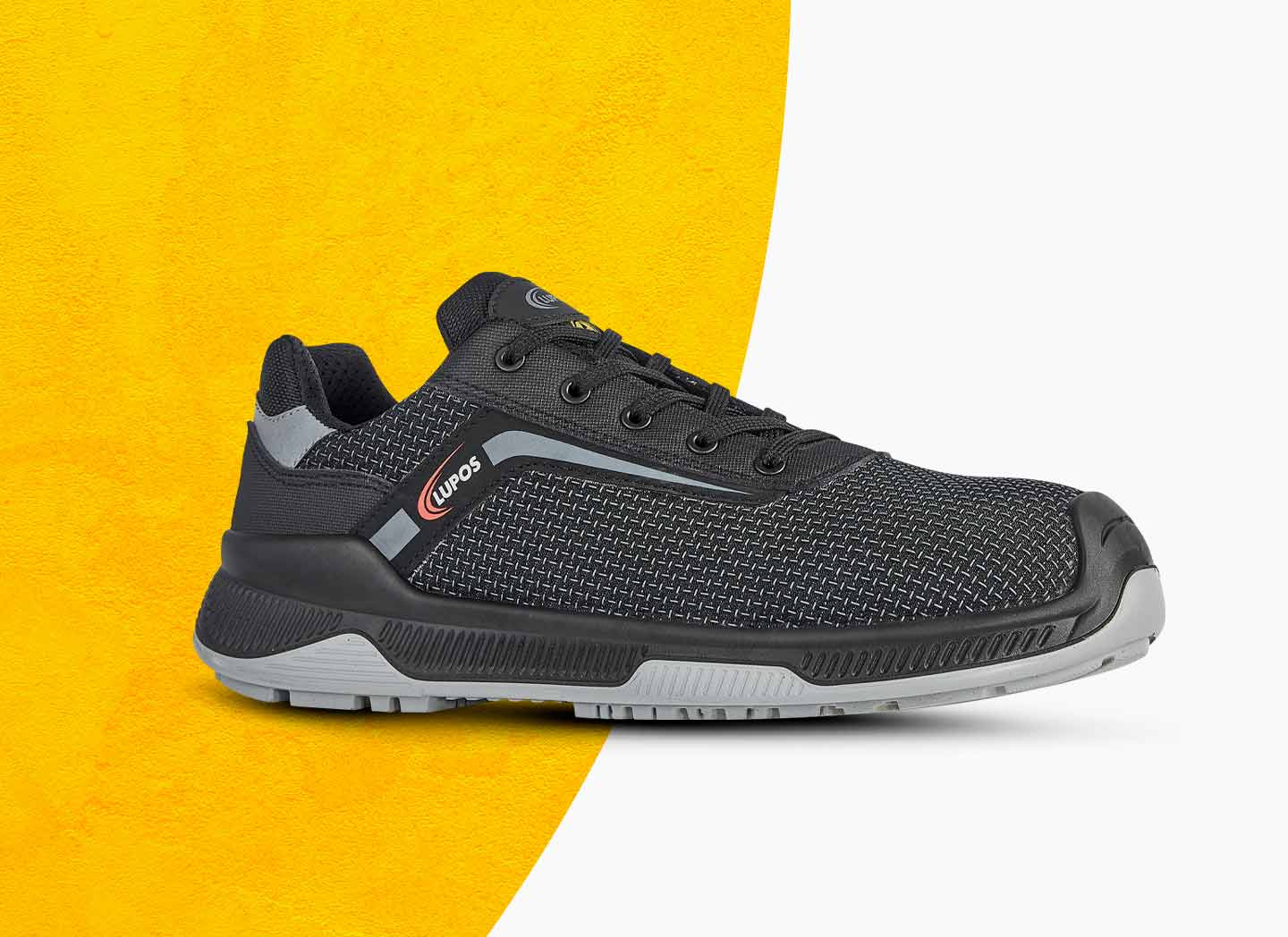 PRODUCTS FOR EVERY NEED
LUPOS® offers a collection of safety shoes: chemistry, agriculture, mechanical engineering, transport, metallurgy, etc. The characteristics that come together in the shoe are the robustness and the technology of the materials.

Upper soft, durable and resistant to any chemical residues, water-repellent and breathable, with antibacterial function and side vents that allow the skin to breathe.
Anti-slip and anti-puncture system; Innovative and extremely comfortable sole that guarantees a well-being throughout the day.

The materials used, the thorough adaptation studies, the cutting-edge technology, are synonymous with guarantee, efficiency and durability, ensuring lasting well-being.
Thanks to the lightness of the materials they are ideal for every sector of work and for any activity for free time; our shoes can be worn in different work environments and in the most extreme situations.